We offer live streaming services, video distribution, Events TV production & Live transmition via mobile and IP
We offer live streaming services, video distribution, Events TV production & Live transmition via mobile and IP
Learn More About Blego Systems.
Blego Systems is based in Gaborone, Botswana and specializes in Video production, web TV, Video On Demand (VOD), Video over IP solutions and live streaming services. Our team consists of Telecommunications, Sound Engineers and Television Broadcasting Engineers with over 10 years experience in television broadcasting industry. We also have experienced graphic designers who do branding, logos, video editing e.t.c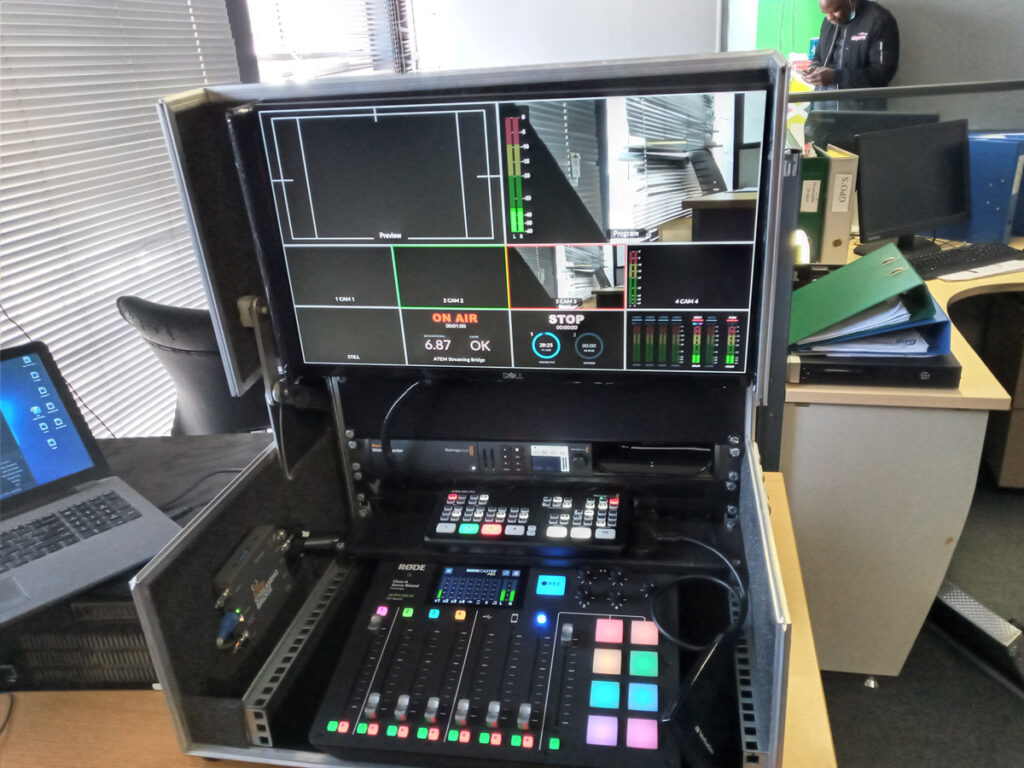 Let's talk about your next project
We are able to live stream any event anywhere in Botswana with or without internet coverage.
We have experts in a wide range of services in the streaming field.
Video Live Streaming
We live stream to various platforms such as Facebook, Youtube, Skpe e.t.c
Virtual Conference / Funerals / Festivals
We help organizations to hold simultaneous events in different geographical areas.
Video Production
We produce high quality HD videos using HD video switchers for live mixing with up to 8 cameras (SDI and HDMI sources). We cover conferences, festivals, sporting events e.t.c
Video Signal Distribution
We are able to distribute video signal to various destinations via satellite, internet or 4G network using various technologies such as LiveUs
Broadcasting Equipment Supply Integration & Training
Working with different broadcasting companies we are able to supply and integrate broadcasting equipment and systems according to customer specifications.
Over the years we have worked with a wide range clientele.
Botswana Tourism Virtual
Worked with Botswana Tourism, Axis Tech 3D virtual tours and Botswana Television to live stream on various game reserves and tourism destination sites include Tuli and Makgadikgadi areas.
Orange FA Cup round up Show
We worked with Orange and Highline sports to do video production and live stream the show